Zade Global provides institutions with a wide range of services through R&D centers, Zade Vegetable Oil Refining and Cold Press Production Facilities equipped with high technology and Zade Vital Drug Manufacturing Facilities under GMP standards.
Zade Global carries on business with the full service understanding on every issues needed, with state-of-the-art R&D devices, laboratories where current analysis can be performed, and high production capacity.
With "Excellent Service Model", Zade Global provides a valuable cooperation partnership to the institutions which want to develop and produce innovative products and R&D studies are at the center of this cooperation partnership.
Responding quickly to requests thanks to its well-equipped R&D team of scientists, Zade Global offers high quality at optimum cost.
Product Development R&D Studies
Laboratory and Pilot Production
Quality Control Testing
Stability Tests Production
Primary and Secondary Packaging
Regional Medical, Registration, Marketing and Distribution Services in the field of Health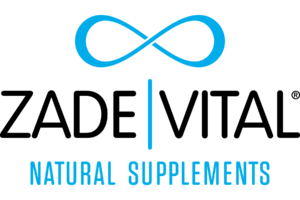 Europe's Largest Soft Gel Capsule Manufacturing Facilities under GMP Standards.
Zade Vital Drug Manufacturing Facilities built with the latest technology are the Europe's largest high technology-based soft gel capsule manufacturing facilities under GMP (Good Manufacturing Practices) standards. Annual production capacity of facilities is 1 billion soft capsules.
Annual production capacity of facilities is 1 billion soft capsules & World's widest product range in Cold Press Oils.
Facilities with Building Management Automation meet all infrastructure requirements such as Deionized Water System, HVAC and network systems suitable for American and European Pharmacopoeias at high standards.
In Facilities, the manufacturing performed through the automatic machines with latest technologies:
Zade Vital manufacturing methods
Method
Production

Soft Capsule Manufacturing

Different molds and doses
Vegetable and bovine soft capsule manufacturing in different forms and doses
Halal and Kosher certified production
Product name and logo can be printed on the capsule
Two color capsule manufacturing

Hard Capsule Manufacturing

Filling vegetable hard capsules in different sizes.

Production of Liquid Forms

All liquid products in emulsion and suspension forms, including Cold Press and Omega 3 fish oils

Production of Semi-Solid Pharmaceutical Forms

Cream, pomade, gel, lotion

Product Testing

Testing of products developed at laboratory environment in R&D centers, under GMP standards.
Production of Cold Press Oils as Pharmaceutical Raw Material
The Cold Press production method, in which no chemicals are used during the production process, has been performed in Zade Vital Facilities under GMP standards for the first time in the world.
Cold Press has gained great attention since last few years as it preserves the nutritional value of the oils. In the cold press production unit, no chemicals are used during the production process and the product's natural nutrients and the beneficial components providing the therapeutic effect are best preserved. The most important factor of cold press oil production process is that heat is not applied. In this fractionation process, the oil extraction is performed independently of the heat.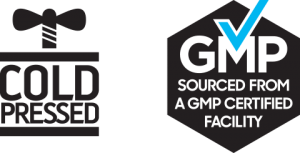 In Zade Vital Facilities, the primary and secondary packaging stages include a wide range of services. For all products, primary packaging is conducted under GMP standards and packaging is carried out automatically with the most advanced technology machines. Besides, innovative products are provided to the institutions with multi-product blistering technology. The packaging and repacking of clinical trial products, stability samples and placebo productions are also carried out in Zade Vital Facilities.
| | |
| --- | --- |
| Primary Packaging | Secondary Packaging |
In Zade Vital Facilities, the stability rooms with wide square also make a difference. Operational facilities are provided for storage and shipment processes in facilities with large warehouse areas.
The products manufactured in Zade Vital Facilities are delivered to all over the world and raw materials are produced and supplied to many pharma companies; Also, custom production is performed for international personal care stores such as Watsons, Rossmann.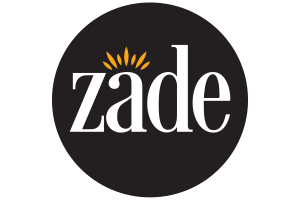 18 different quality certificates
Production free from human error
24 kinds of vegetable oil production
Production capacity of 1200 tons per day
Industry 4.0 standards
Export to 70 countries
Zade Vegetable Oil Refining Facilities are operating on 200.000m2 open and 50.000m2 closed area. In facilities with a capacity of 130.000 tons per year, the refining of vegetable oils is performed in 12 different alternatives based on the chemical properties of each product.
Zade Facilities is the first and only company that has 18 different quality and system certificates in its field.   Having obtained "Excellence Certificate" in European Foundation of Quality Management's (EFQM) Excellence Model, Zade Facilities has become the first food company to participate in the National Quality Award process and to get Competence Approval in Excellence.
In ZADE Vegetable Oil Refining Facilities, the production is carried out under control of PLC automation systems independent of human error. Production is completed through seven basic phases in which raw materials are completely decontaminated. In vegetable oil facilities, each of these phases is carried out in units that are automatically monitored and adjusted by PLC automation systems in terms of temperature, pressure and level control values in the main control center, which has the world's most advanced technology and provides the most advanced purification level. And therefore, the products are long life and pure.
The quality of the oil is continuously monitored in TSE EN-ISO/IEC 17025 certified Zade Laboratories at every phases of production and the system is under control. Approximately 400 analyzes are daily performed on samples taken from 17 different units of the facilities.
After plastic and glass bottles are automatically filled at Zade Facilities, packaging is carried out with automatic sealing systems under the control of robots.
In Zade Facilities, the manufacturing performed through the automatic machines with latest technologies:
Method
Production
Refining of all vegetable oils

Production of edible vegetable flavored oils such as sunflower seed, corn, cotton seed, canola, hazelnut, soybean, peanut oil
Production of olive oil and flavored olive oil
Refining of organic vegetable oil

Acid Oil Production

For the waste product which is defined as soap-stock developed after the production of raw vegetable oil, acid oil has been produced through R&D studies carried out by Zade Facilities and soap-stock feed processed in the project has been transformed into a value-added product used in soap industry.

Reverse Osmosis Water Production

Raw water treatment processes are being carried out in this unit.

Plastic Bottle Production

Opportunity of producing plastic bottle in different molds
Zade Facilities keep on investments in the future and develop innovative and high-tech products and also offer them to customers and consumers by means of many brands. For olive oil, sunflower oil, corn oil and all edible oils produced for all brands serviced within the scope of the new investment completed in May 2018, All processes ranging from empty packaging production to delivering into the smart warehouses have been planned in accordance with Industry 4.0 standards.
The products manufactured in Zade Facilities are delivered to all over the world and are being produced for many international retail companies such as Metro, Carrefour, BİM.
Raw materials are produced and supplied to many pharma companies; also, custom production is performed for international personal care stores such as Watsons, Rossmann